Shape the future of investing with us
We envision a future where access to capital markets is provided by a diverse ecosystem of investment products to any customer. Shape this future with us and help build the investment infrastructure for the next generation of products.
Principles
We are guided by a common set of principles
We follow clear principles in the day-to-day of building lemon.markets. Doing so allows us to build an enduring company, enabling all lemoneers to achieve their best results. This framework is based on the belief that every person has an existing set of values, but at work personal preferences need to be put aside to unite around one way of working. Because using the power of teamwork, we will achieve more than each of us could individually.

A lemoneer will
Put the customer first
Grow investing opportunities
Deliver high quality outcomes
Lead with Empathy
Be a team player
Accept no failure, only feedback
lemon.life
Catch a glimpse of our lemon.life
You probably figured that we think the name lemon.markets has great branding potential. Take the term lemon.life for example, it emerged from a slack channel in which we share highlights along our way. Now we are using it to sum up all things that are happening in the lemon.markets universe.
lemon.talks
We give you access & let you learn from the smartest minds in the industry. Every two weeks we invite people from the world of financial services and technology for an intimate fireside chat on our couch. Because we are big believers of life long learning from each other and with each other.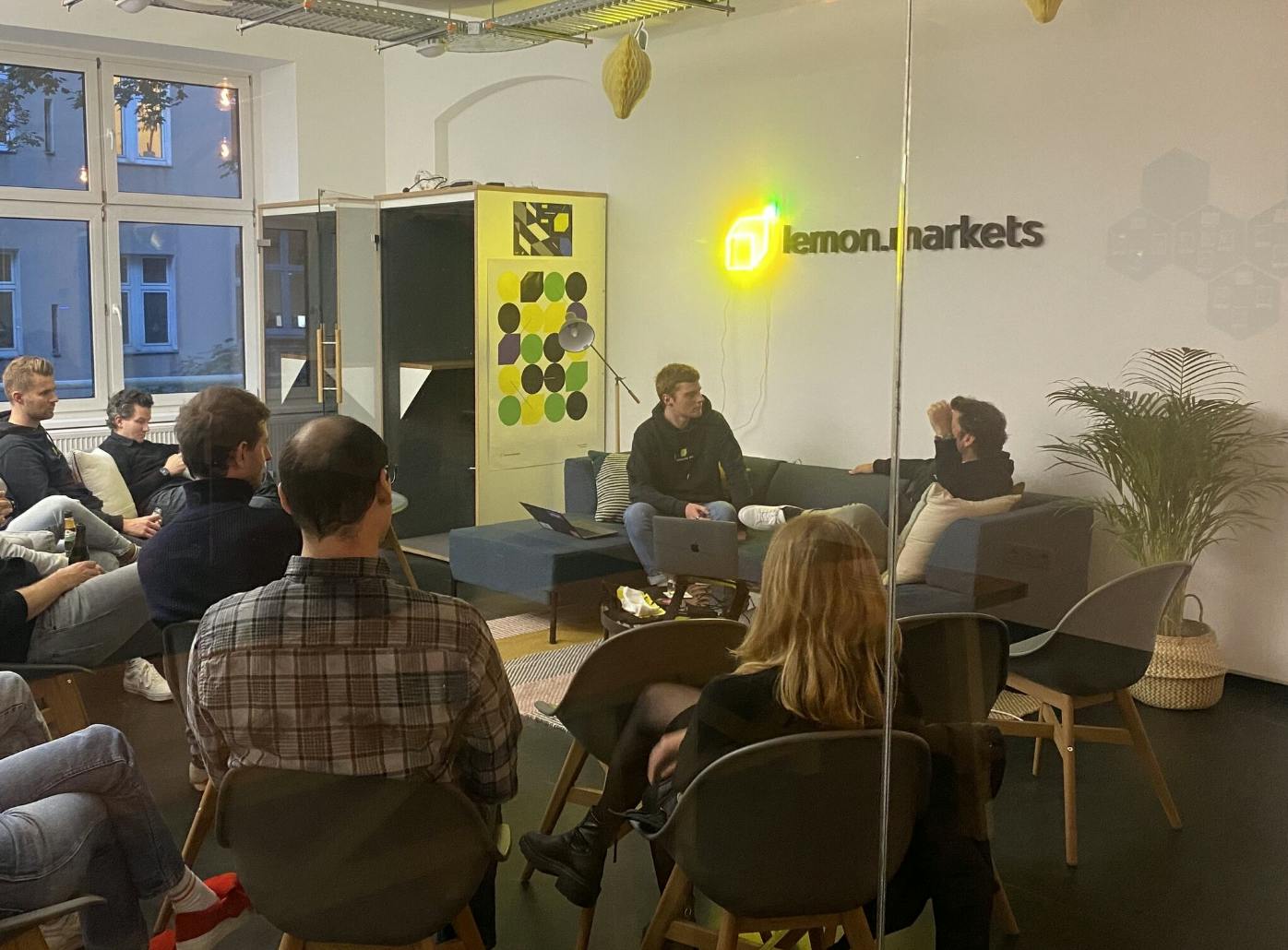 lemon.notes
In our weekly lemon.notes we keep each other updated about what is going on in the lemon.markets universe. This goes from very personal learnings and observations over insights into how we built our product to what keeps our customers awake at night.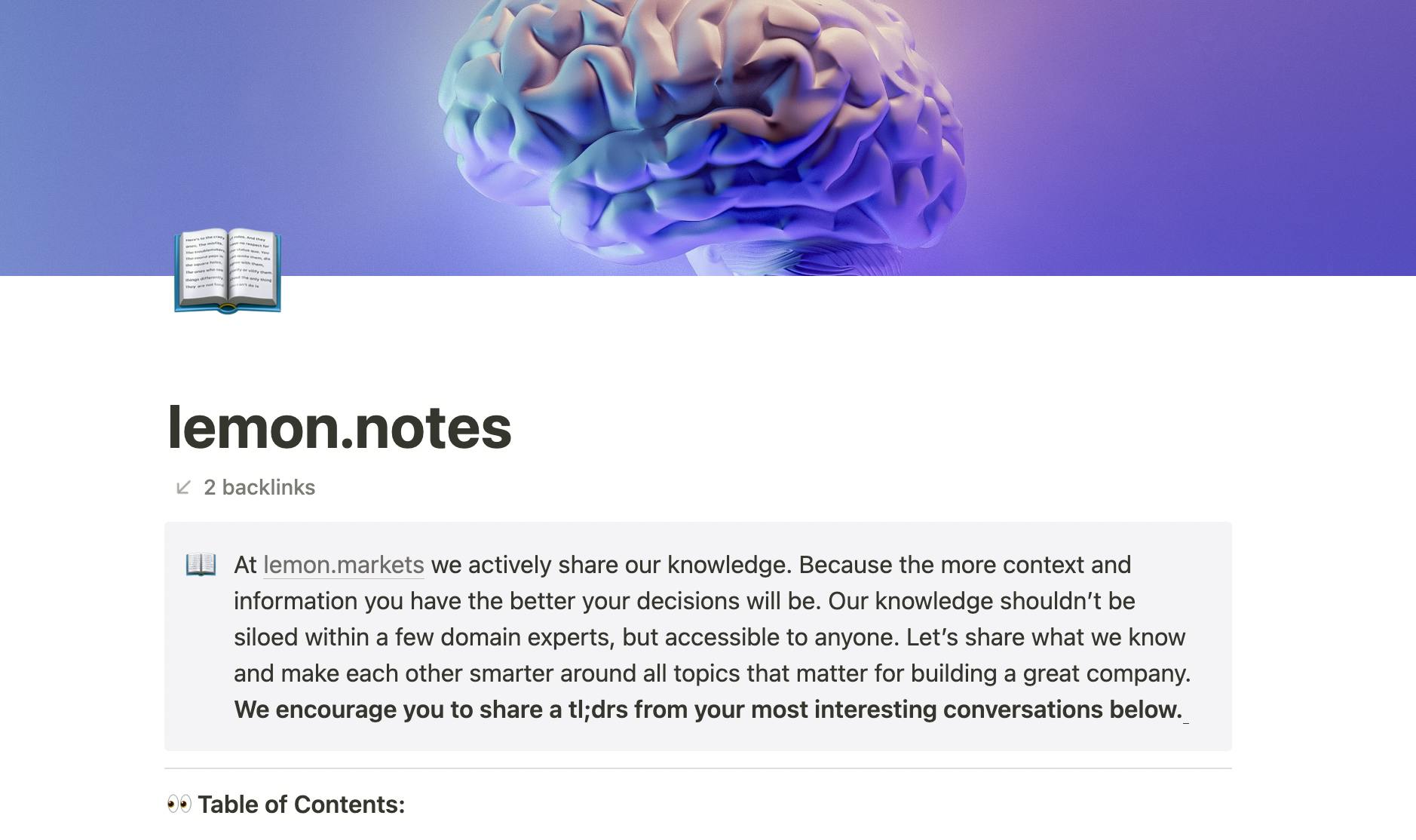 lemon.events
We organize regular team events both remote and in person to foster a more personal atmosphere. From time to time you will find us in a place far from Berlin for our offsites, where we completely bridge the gap of onsite and remote for a few days and create lasting memories.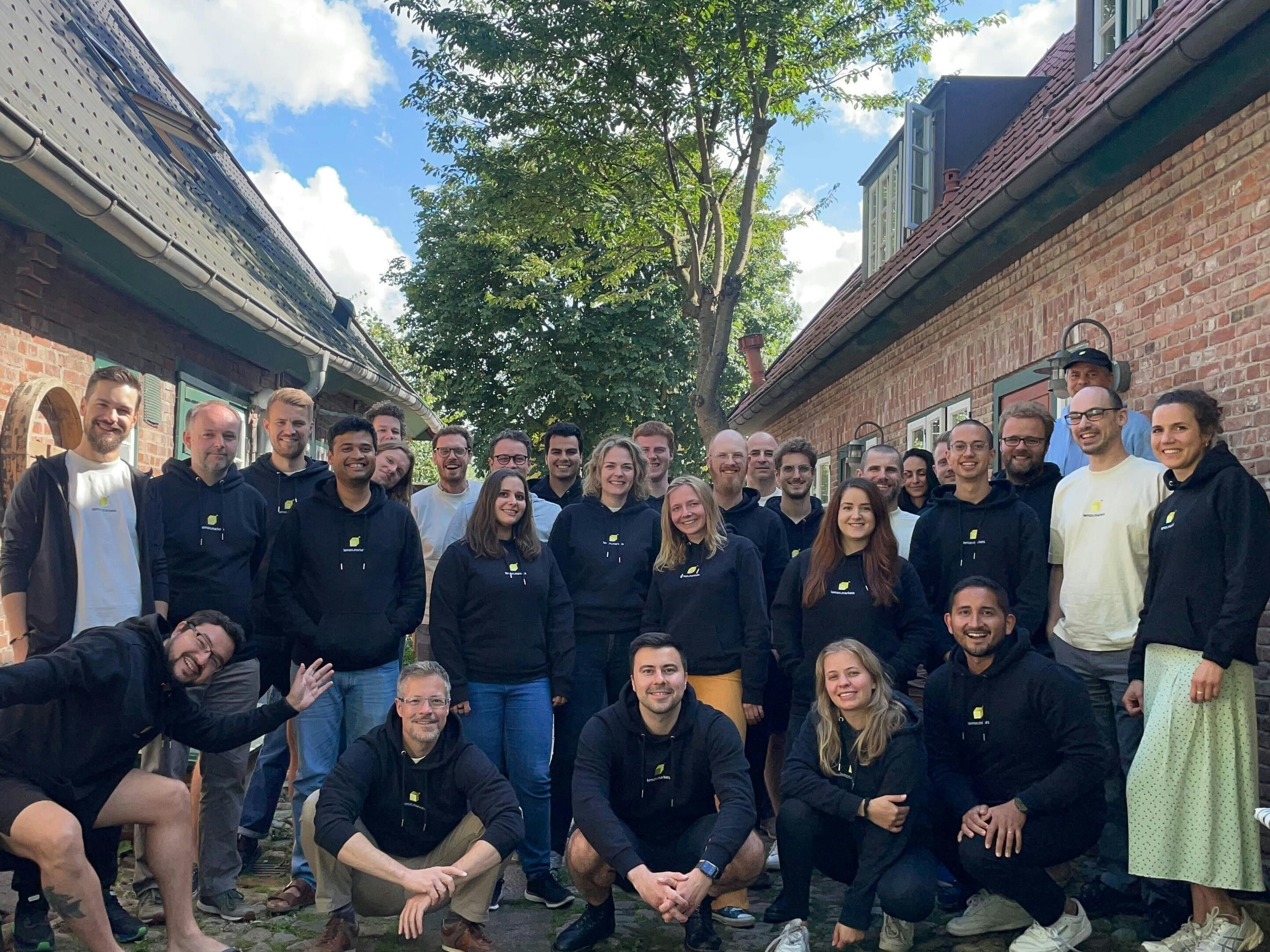 Our team
Meet the lemoneers
Count with us
A few stats about us
How we work
What we appreciate in our work
Strong writing culture
Writing is our process to reflect and share knowledge. We foster this habit on many occasions and love a good pre-read. It provides context, helps us learn quicker and makes decisions transparent.
Systems of trust
We can't hand you the keys to the entire lemon.markets universe on the first day, but we will empower you from day one to take care of your responsibilities. Building system of trust instead of controls.
In person collaboration
We are a team of experts that comes from different places. But we all have a common sense around the importance of spending in person time with each other be it in the office or during our offsites.
A passion for our craft
Independent of department or function, we are passionate for our craft and strive to set new benchmarks in our areas. This goes from people operations, to building software and leading teams.
Strive for the best
We hold ourselves accountable to high standards. Nobody from the outside needs to tell us what great looks like. Even if it is not always possible from day 1, this is what we strive for in the long-term.
Benefits
How we take care of you
Open roles
We're looking for people with passion, desire to learn and that are team players. You're encouraged to apply even if your experience doesn't precisely match the job description.Your skills and passion will stand out & set you apart - especially if your career has taken some extraordinary twists and turns. lemon.markets welcomes people from all different backgrounds, including age, citizenship, ethnic and racial origins, gender identities, individuals with disabilities, marital status, religions and ideologies, and sexual orientations to apply.
Get in Touch
Partner with us
Use the lemon.markets API to launch a customer-centric and compliant investment product.